First Lights – Cowaramup
Mitchella Hutchins & Vivian Brockman-Webb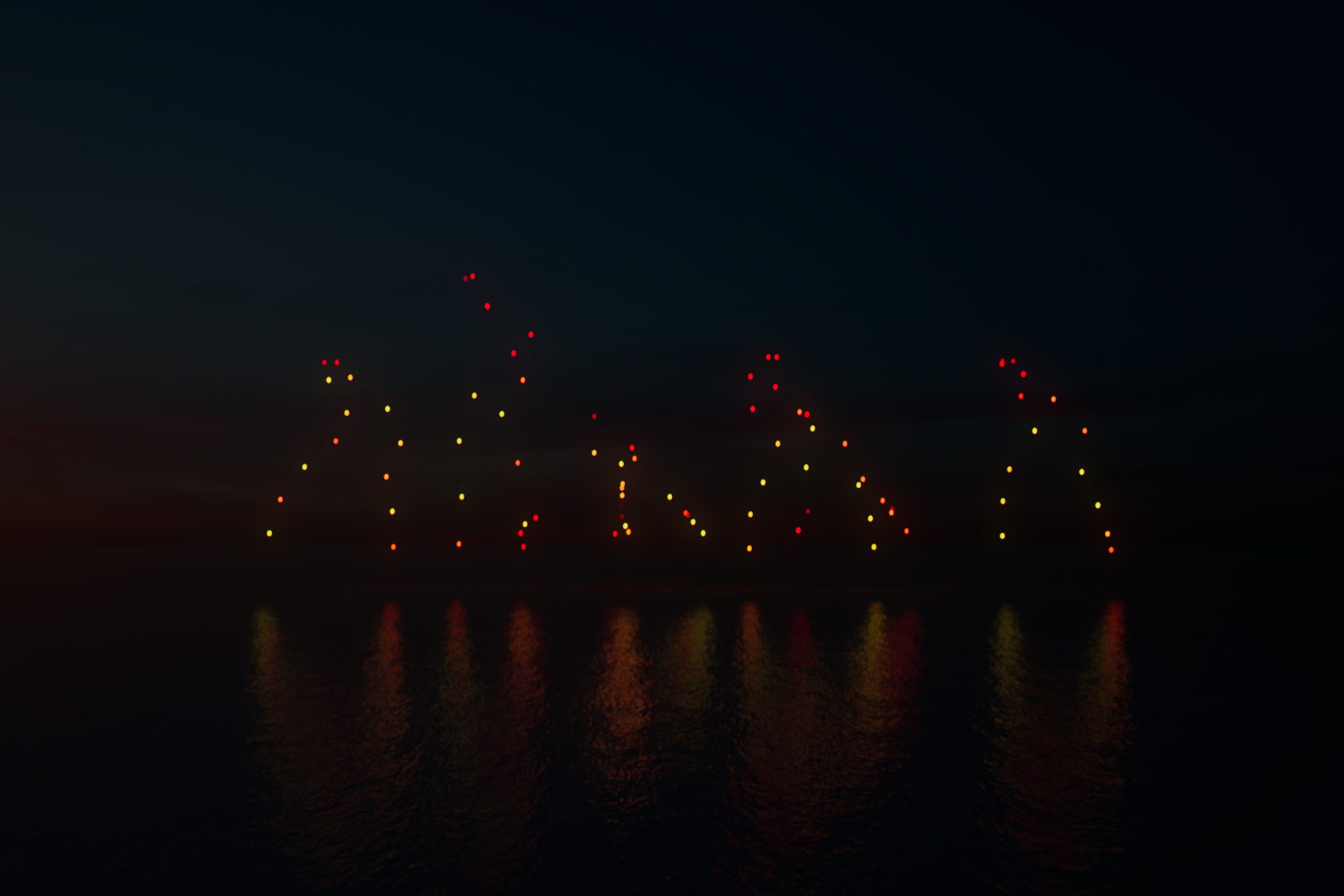 Date and time
20 May 2023
6pm
Entry
FREE
Date and time
20 May 2023
6pm
Led by Wardandi matriarchs, Mitchella Hutchins and Vivian Brockman-Webb, First Lights — Cowaramup brings an ancient tale transcending space and time. This story takes place in the beginning, when life stirred into existence and formed a great assembly to decide who would be Custodian of all creation. Located on the shores of Gracetown, the bay will be transformed, opening a portal to a time when the world was Dreaming.
Co-presented with The Farm Margaret River.
Artists: Mitchella Hutchins & Vivian Brockman-Webb
Sound Design: Envelope Audio
Animation: Jarrad Russell
Technical Partner: Stellar Lights
Sound Production: EAVP
Livestream & Videography: Kitecast
This event is generously supported by: The Farm Margaret River, Caroline de Mori, Simon Bedbrook, Justin Vivian, Marie Forrest, Chris Ryder, Vanya Cullen, Rodney Silberstein, Neil McKaracher, and Wayne Martin.
About the artist
Mitchella Hutchins & Vivian Brockman-Webb
Mitchella is a prominent Aboriginal businesswoman and mother of four children. She is the eldest grandchild of Vilma and George Webb who bestowed upon her the responsibility of cultural caretaker and knowledge sharer.
Mitchella was a presenter on GWN7's Milbindi program and has lectured at Western Australian university's on Indigenous topics and issues. She is a foster parent to over twenty children, manages her business, Waljin Consultancy, and created an online learning package for Indigenous cultural awareness training.
Mitchella wants community values to be rediscovered by caring for community and country and believes building a healthy community is essential to tackling many issues affecting people in the South West of Western Australia.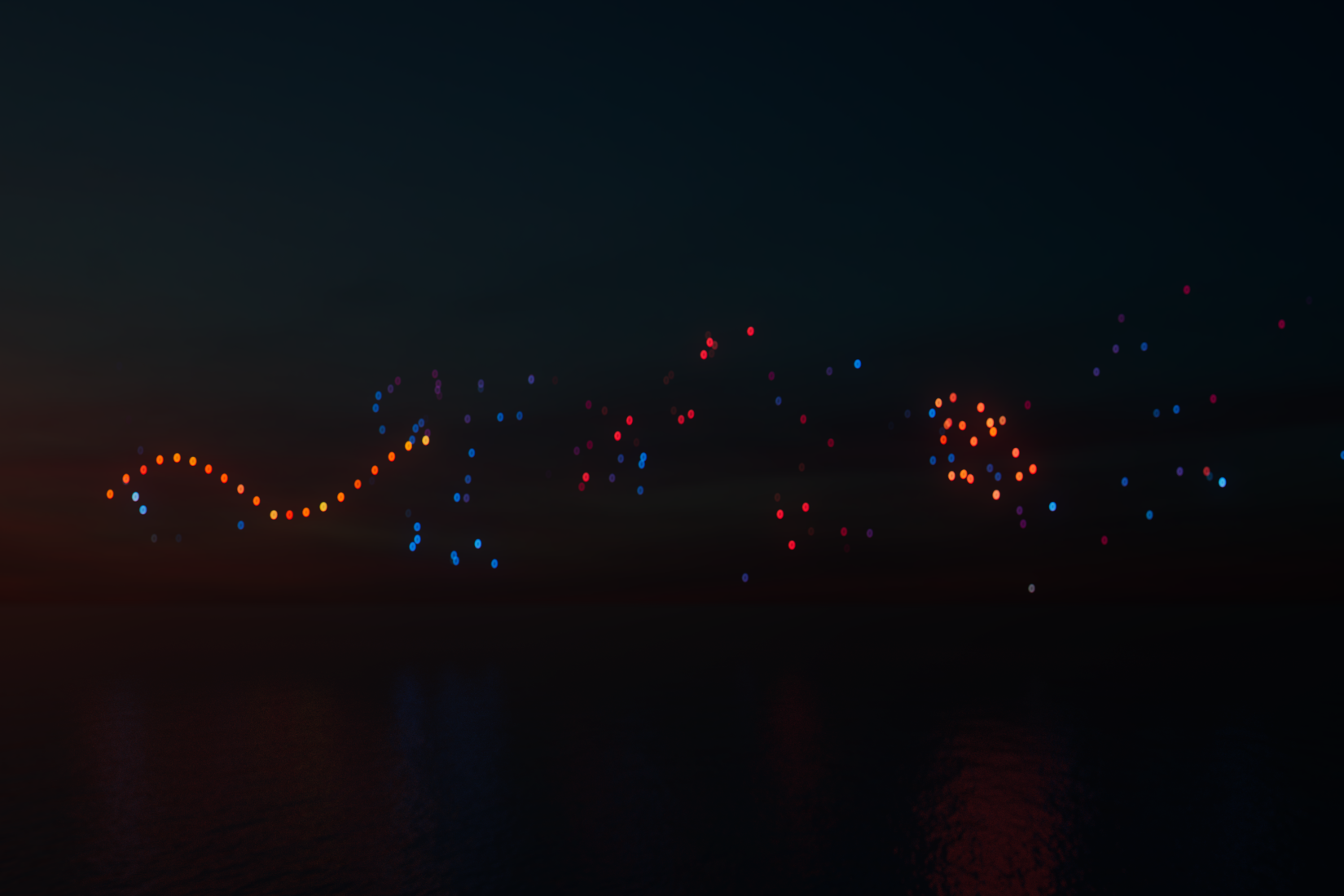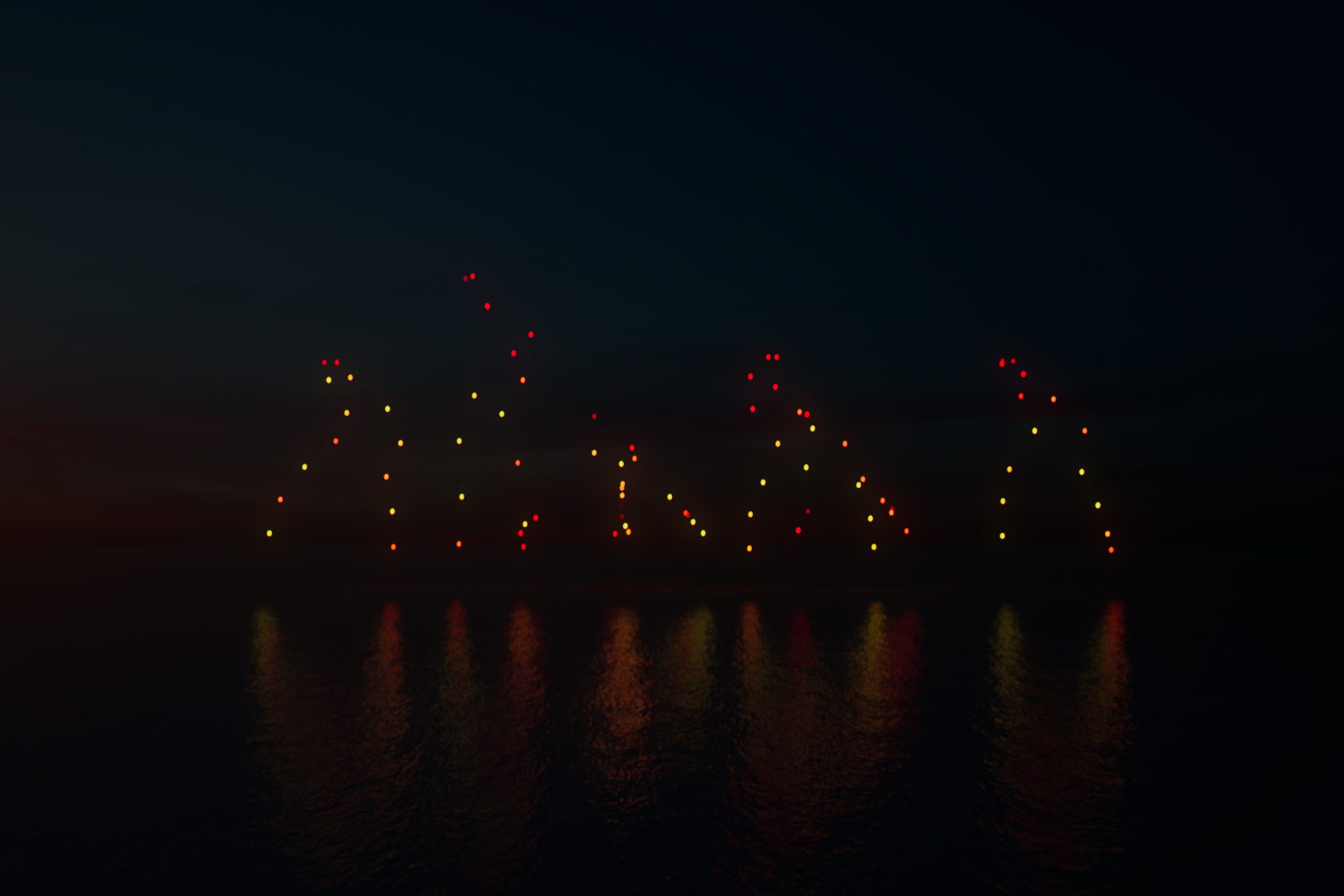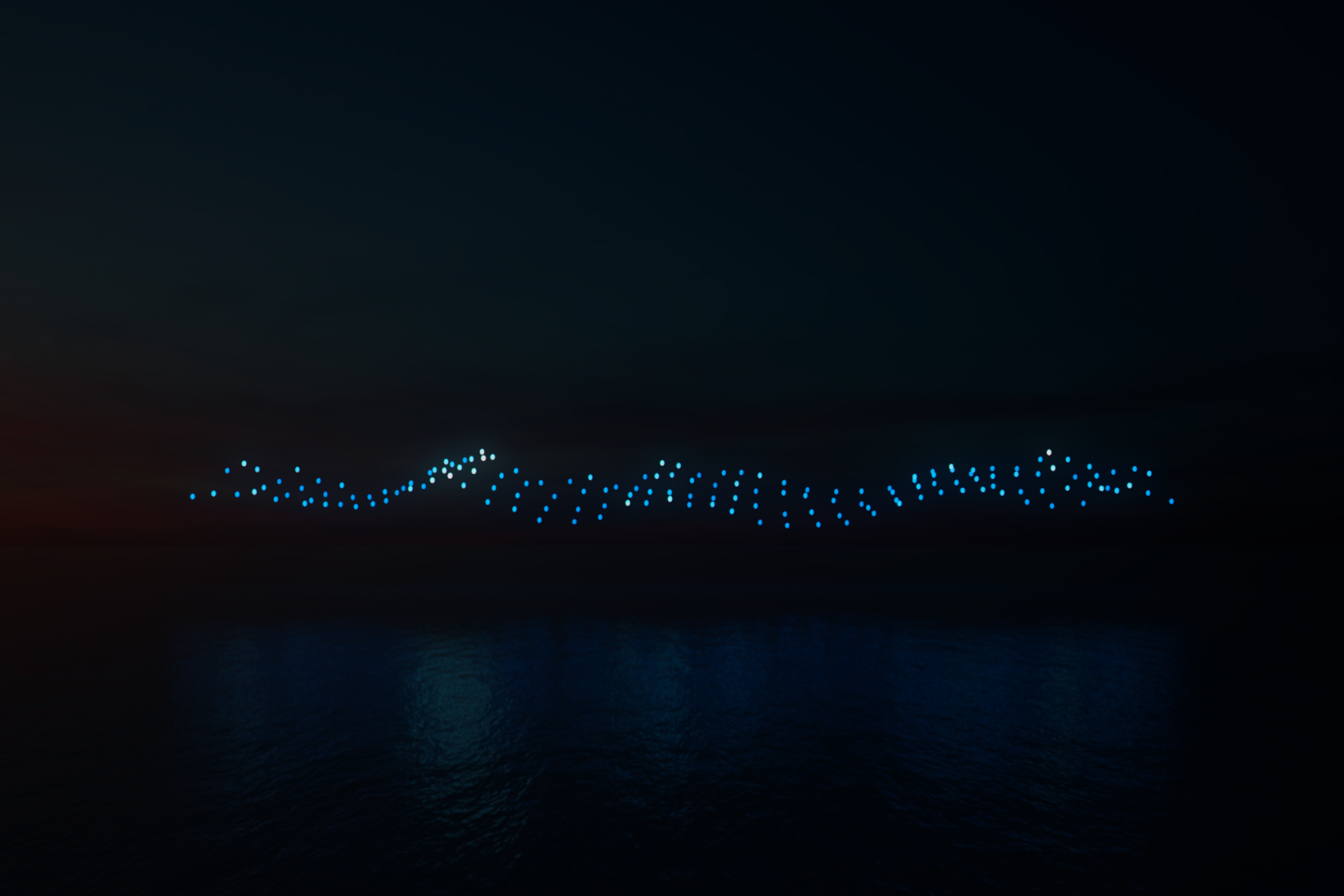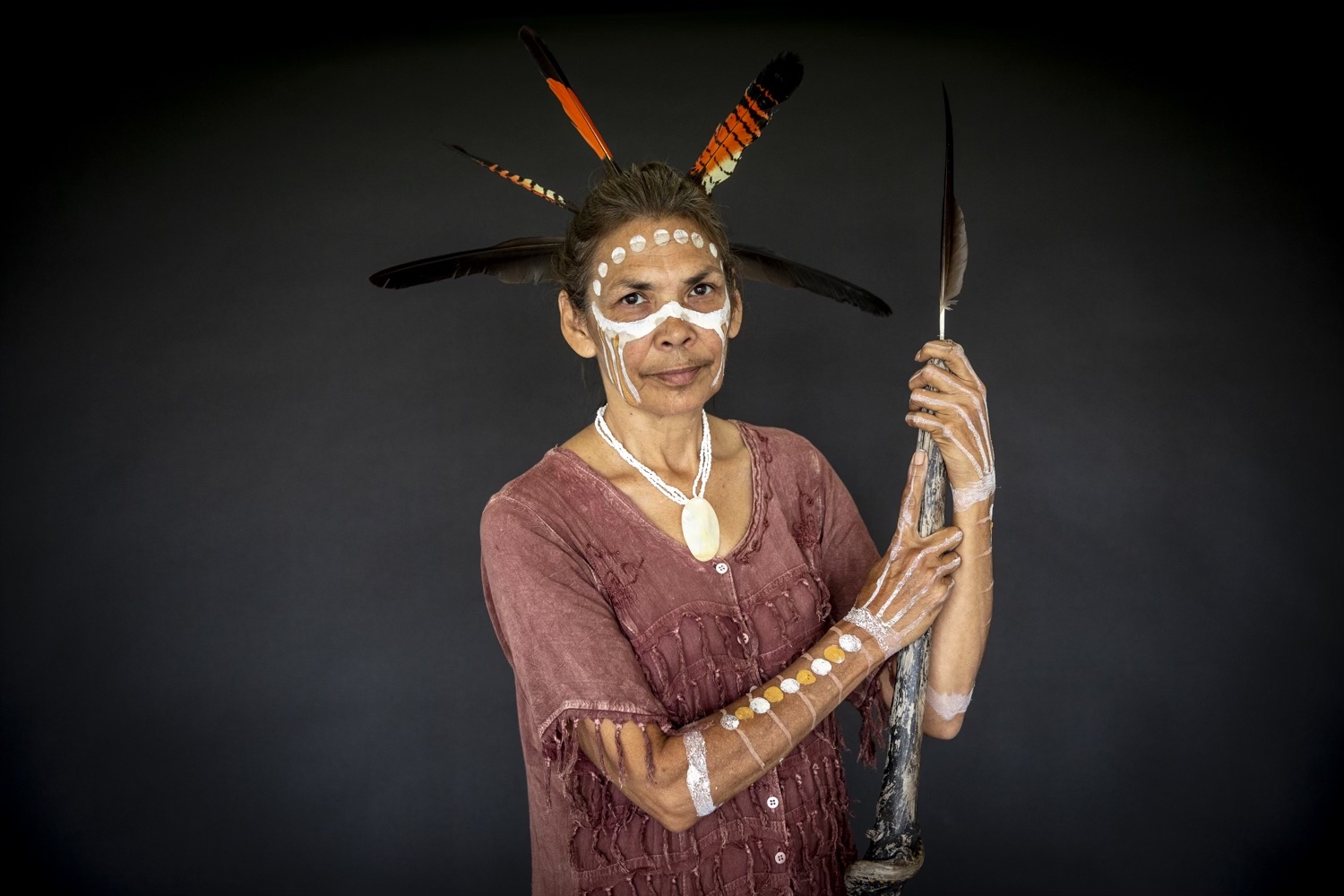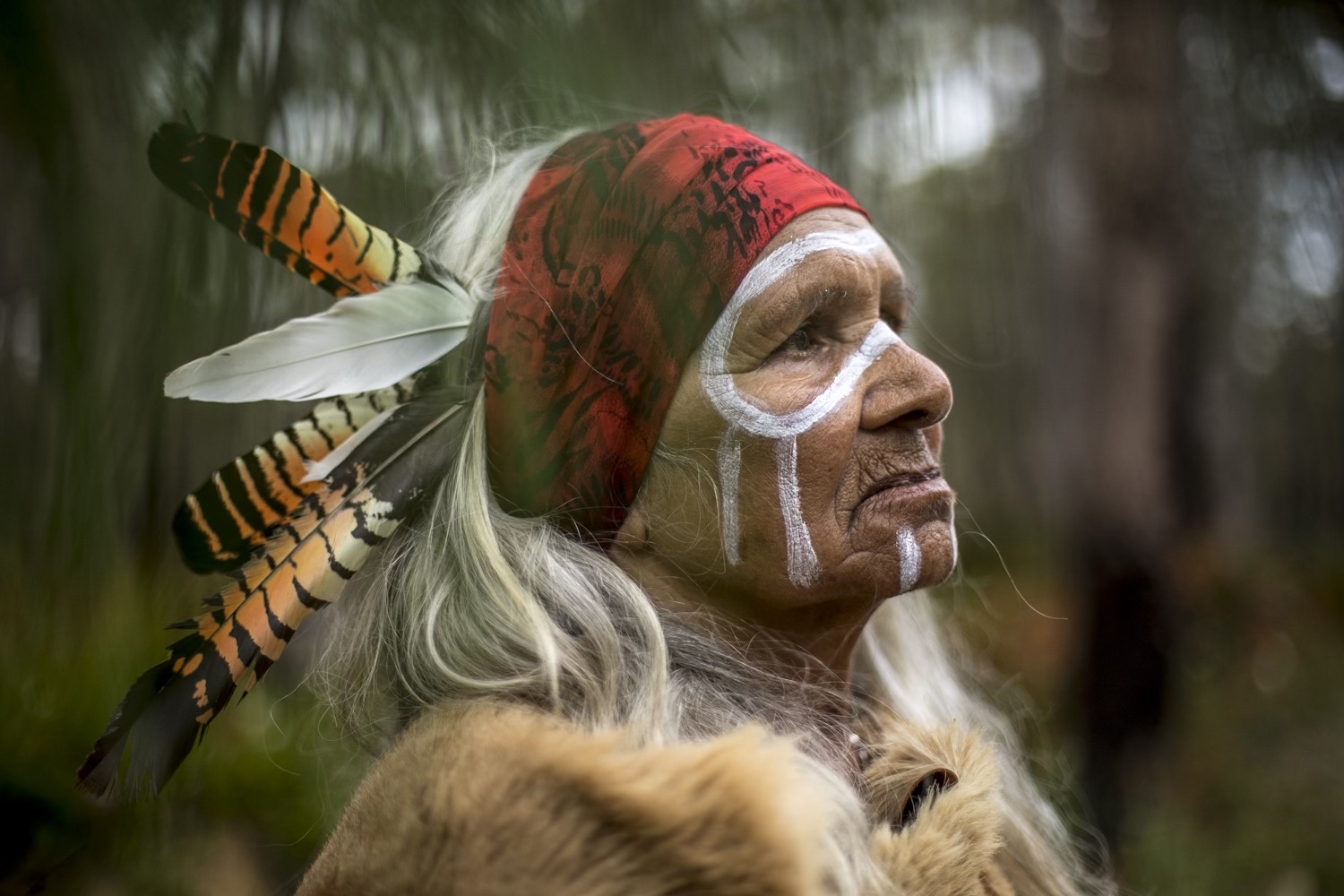 We have in place traffic management, and with advice from the Department of Biodiversity and Attractions will provide bunting for sensitive areas of the beach.

Road closures:
– Cowaramup Bay Road (if all Gracetown carparks are filled)
Please note: Gracetown residents will still be admitted with their pink vehicle access sticker.

Traffic Management will be in place from 4pm to manage parking. We advise against local road use between 4pm – 7pm as there may be congestion. We will close Cowaramup Bay Road once our audience capacity is reached.

In the event of inclement weather, the show will be postponed to a date to be advised. For all
updates, please visit https://firstlights.com.au/projects/gracetown/, or follow our Instagram
@first__lights.
WHERE TO SEE THE SHOW –
The best viewing is from Gracetown Beach, at Cowaramup Bay. Please follow the directions of our event staff to approach the beach.

Residents are also welcome to view the show from their verandah or balcony, and listen in through the livestream, which can be accessed via www.firstlights.com.au/projects/gracetown.

If the beach reaches capacity of 2,000 people, viewers will be redirected to an alternative viewing location to be announced. Again, please visit www.firstlights.com.au/projects/gracetown for the most up-to-date information. You can also find our site map, and all relevant access information on this webpage.

TIME –
Saturday 20 May
5pm – 6pm Audience arrive
6pm Welcome to Country and First Lights – Cowaramup
6.40pm Event ends

We highly recommend that attendees arrive early to avoid traffic congestions and ensure a place on the beach.

WHAT TO BRING –
– Weather appropriate clothing
– A picnic blanket or towel to sit on
– A torch
– Food & water

Please note there will be no food trucks or liquor license for this event to ensure the environmental impact is minimised.
Please take your rubbish with you.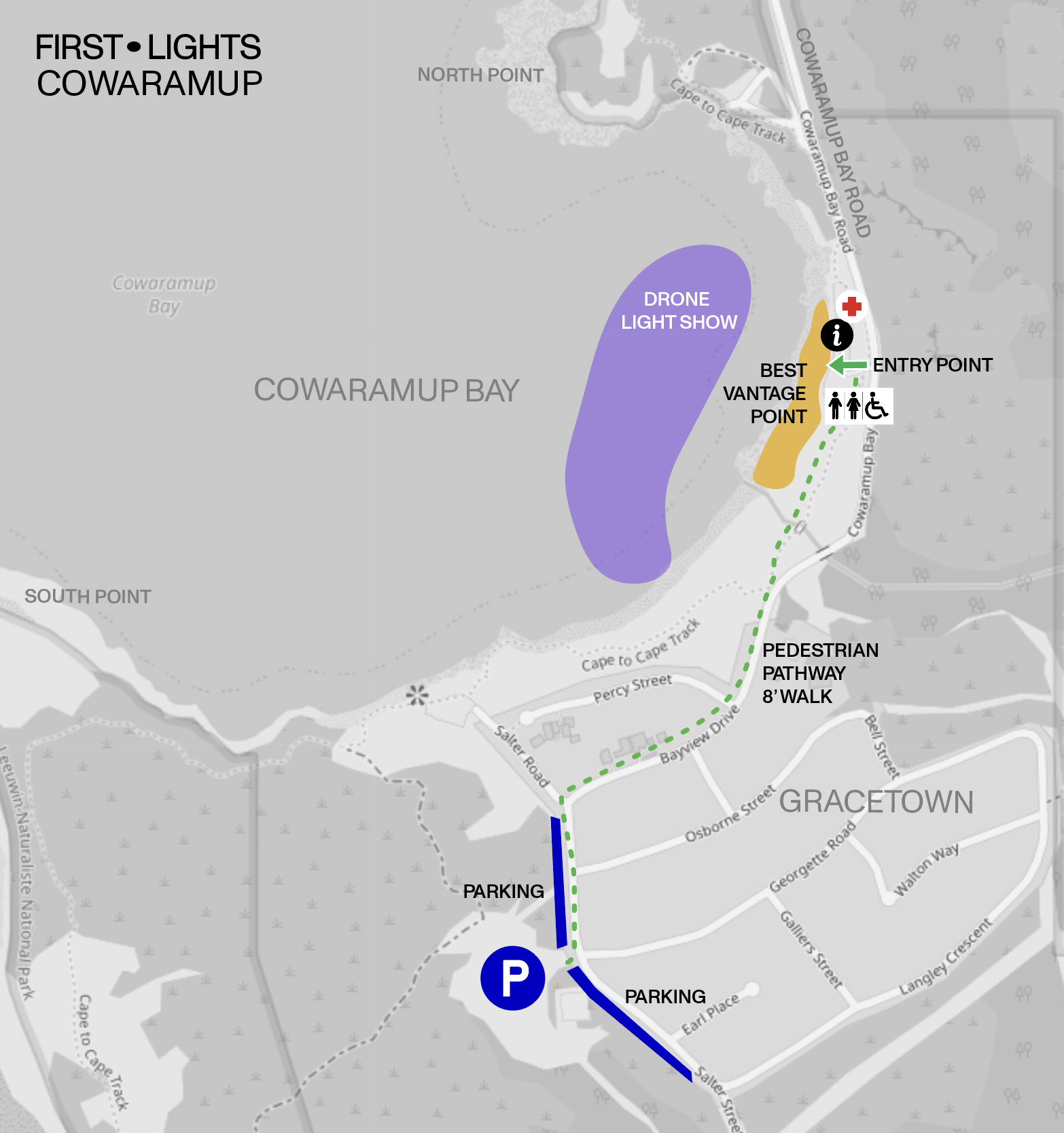 Mitchella Hutchins and Vivian Brockman-Webb, First Lights – Cowaramup (2023). Courtesy of the artists and the Fremantle Biennale. Image: Jarrad Russell.