First Lights – Nyinggulu
Hazel Walgar
Baiyungu Aboriginal Corporation
Sonya Edney
19 Apr 2023 - Cardabia Station, Coral Bay | 20 Apr 2023 - Town Beach, Exmouth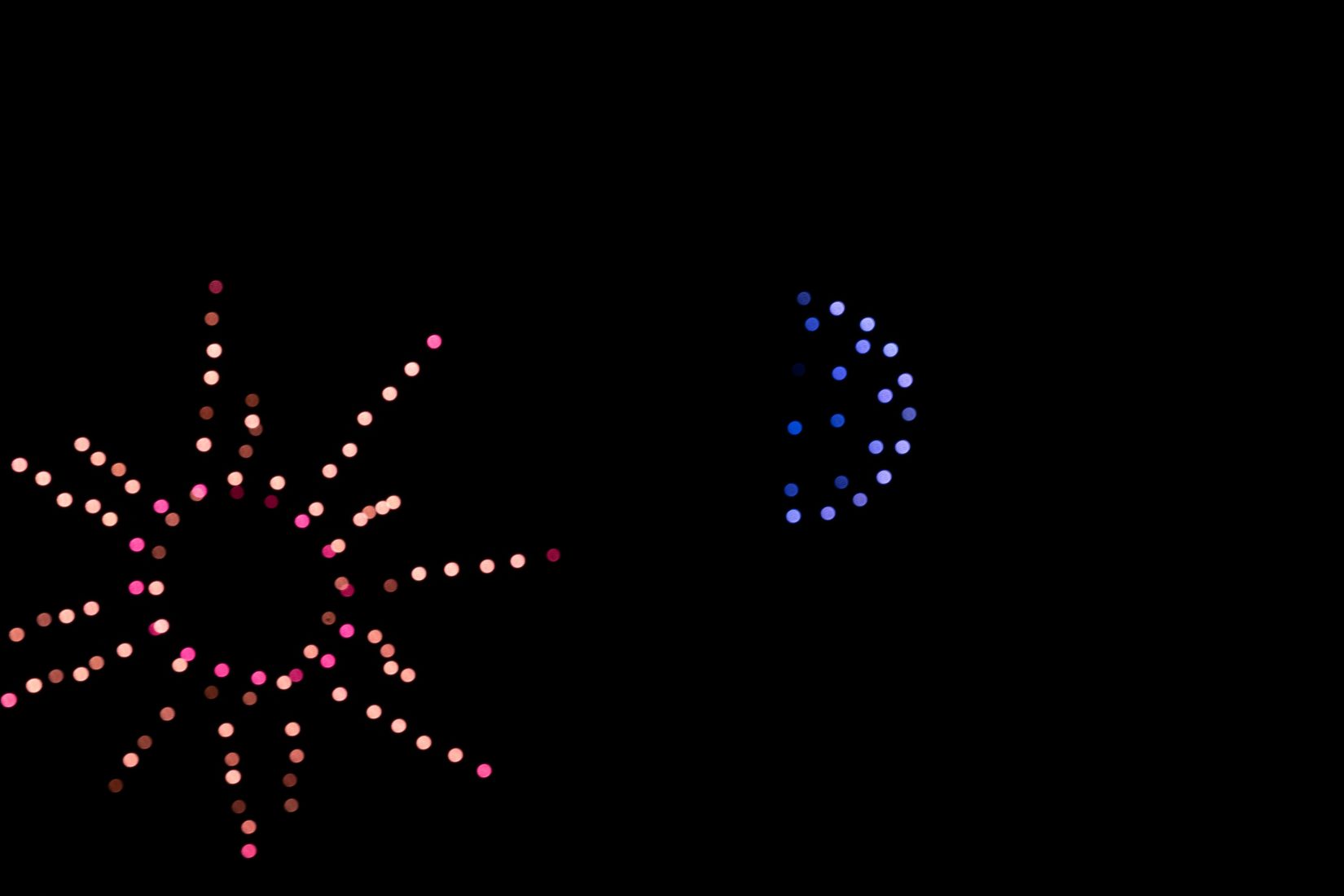 Date and time
19 Apr 2023 - Cardabia Station, Coral Bay | 20 Apr 2023 - Town Beach, Exmouth
6pm
Entry
FREE
Date and time
19 Apr 2023 - Cardabia Station, Coral Bay | 20 Apr 2023 - Town Beach, Exmouth
6pm
This coming April, one of nature's most phenomenal occurrences, a Total Solar Eclipse, will take place across the World Heritage listed Ningaloo (Nyinggulu) region. The shadow of the moon will grace the tip of Western Australia, with the Exmouth region becoming host to the most accessible place on Earth to view this spectacle. Preceding and closing this occurrence, First Lights: Nyinggulu will take place on Baiyungu Country at Cardabia Station followed by Town Beach at Exmouth. Guided by Baiyungu custodian Hazel Walgar of the Nyinggulu coast and Yingarrda-Wadjarri artist Sonya Edney, the spectacular Dreaming story of the great eclipse will resound across the night sky. A epic story born from silence, of Jirndarl and Willarda, the sun, the moon and their first encounter.
"This project represents a significant opportunity for us to develop and expand new cross-sector partnerships and to develop a meaningful and relevant arts experience that pays tribute to our Traditional stories and culture, that connects broad audiences to engage with spiritual connection to place." – Baiyungu Traditional Owner and lead cultural knowledge holder for First Lights: Nyinggulu, Hazel Walgar.
Co-presented with the Baiyungu Aboriginal Corporation as part of the Jamba Nyinayi Festival and Tourism WA as a part of the Dark Sky Festival.
Artists: Hazel Walgar and Sonya Edney
Composer: Alice Humphries
Sound Design: Envelope Audio
Narrated by Hazel Walgar and Ilona McGuire
Animation & Videography: Jarrad Russell
Script Editor: Jennifer Kornberger
Technical Partner: Stellar Lights
About the artists
Hazel Walgar
Hazel Walgar is a Baiyungu woman, traditional owner of the Ningaloo Coast and the cultural elder of the Baiyungu Aboriginal Corporation. As a Baiyungu woman her connection to country stems from her grandmother, Yingagurru, who belonged to the Nyingalara clan which is now known as Ningaloo. Her people have a strong connection to this Country that spans tens of thousands of years. She is the cultural adviser to the Department of Biodiversity Conservation and Attractions (DBCA) for the region as well as for the Museum of Western Australia.
Baiyungu Aboriginal Corporation
Baiyungu country extends from Point Cloates, north of Carnarvon along the coast to Point Quobba, then stretches east to Manberry Station and north to Winning Pool Station. A major area of significance is Coral Bay and neighbouring Cardabia Station.
Cardabia Station is home to Baiyungu Aboriginal Corporation. The station is 2,000 square kilometers and is now a place of important cultural heritage, gathering and run as a pastoral property, by Baiyungu people.
Sonya Edney
Sonya Edney is a Yingarrda-Wadjarri artist born in Carnarvon in the Gascoyne region of Western Australia. Sonya started painting at Burringurrah community and now exhibits at Japingka Aboriginal Art Gallery, Fremantle.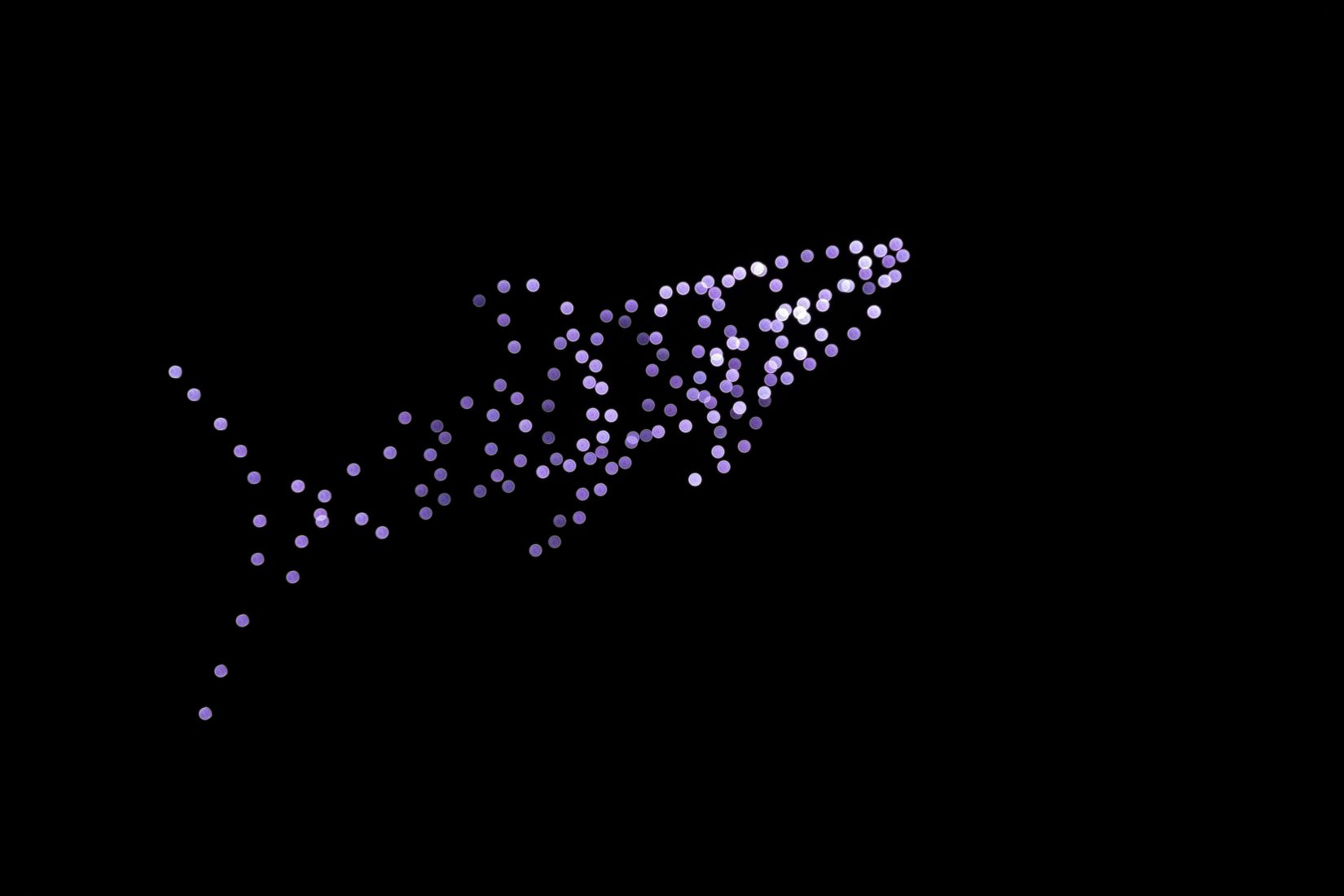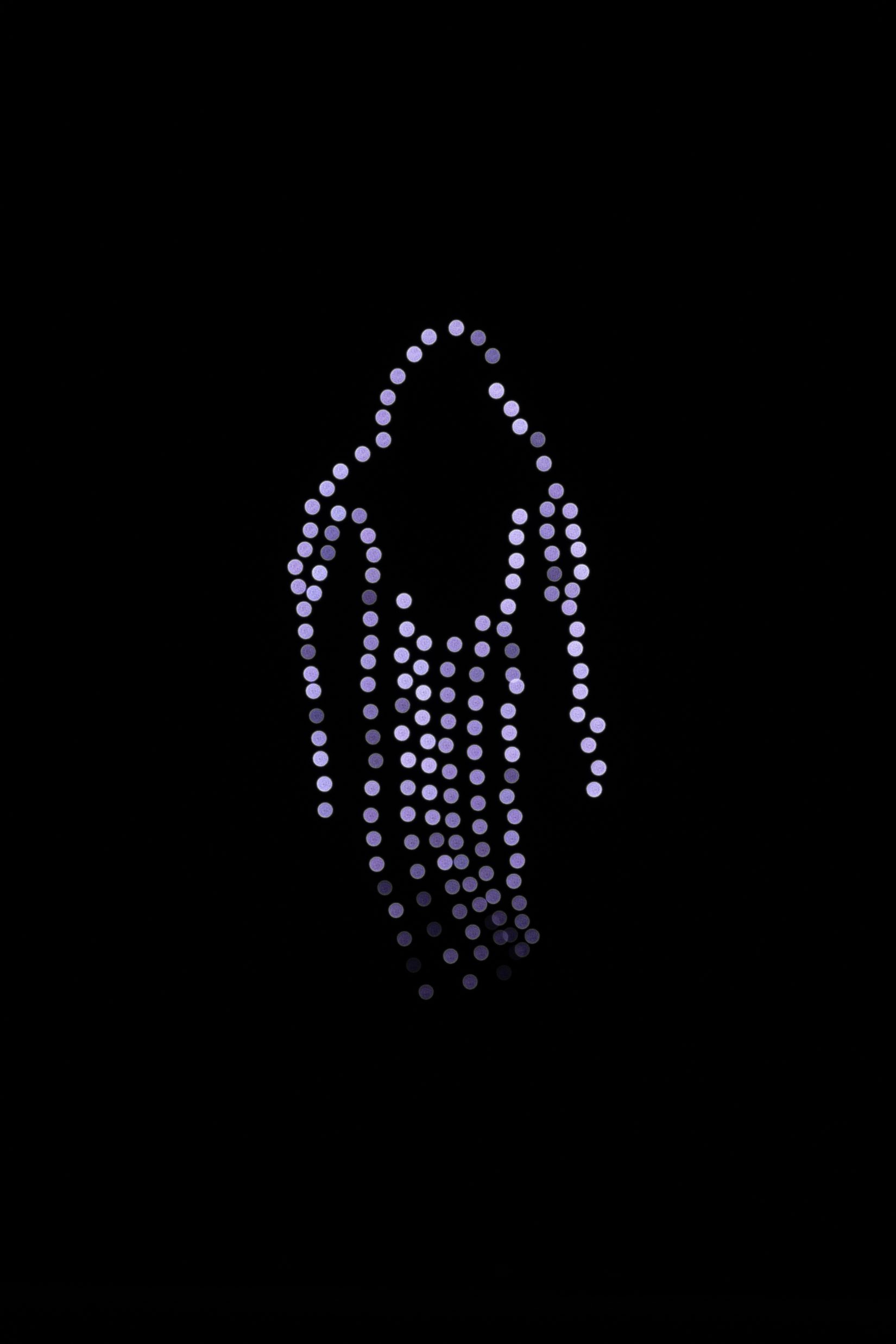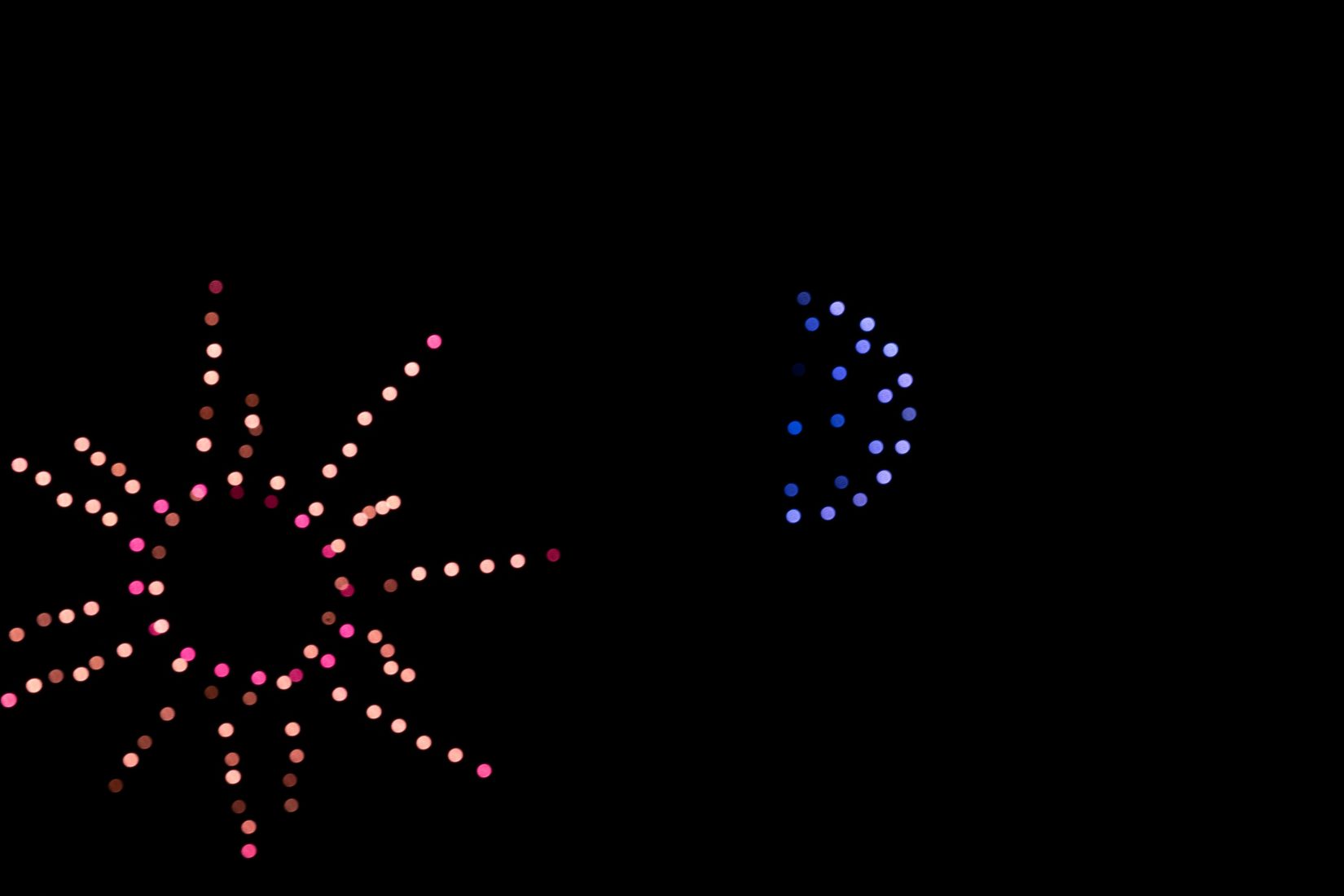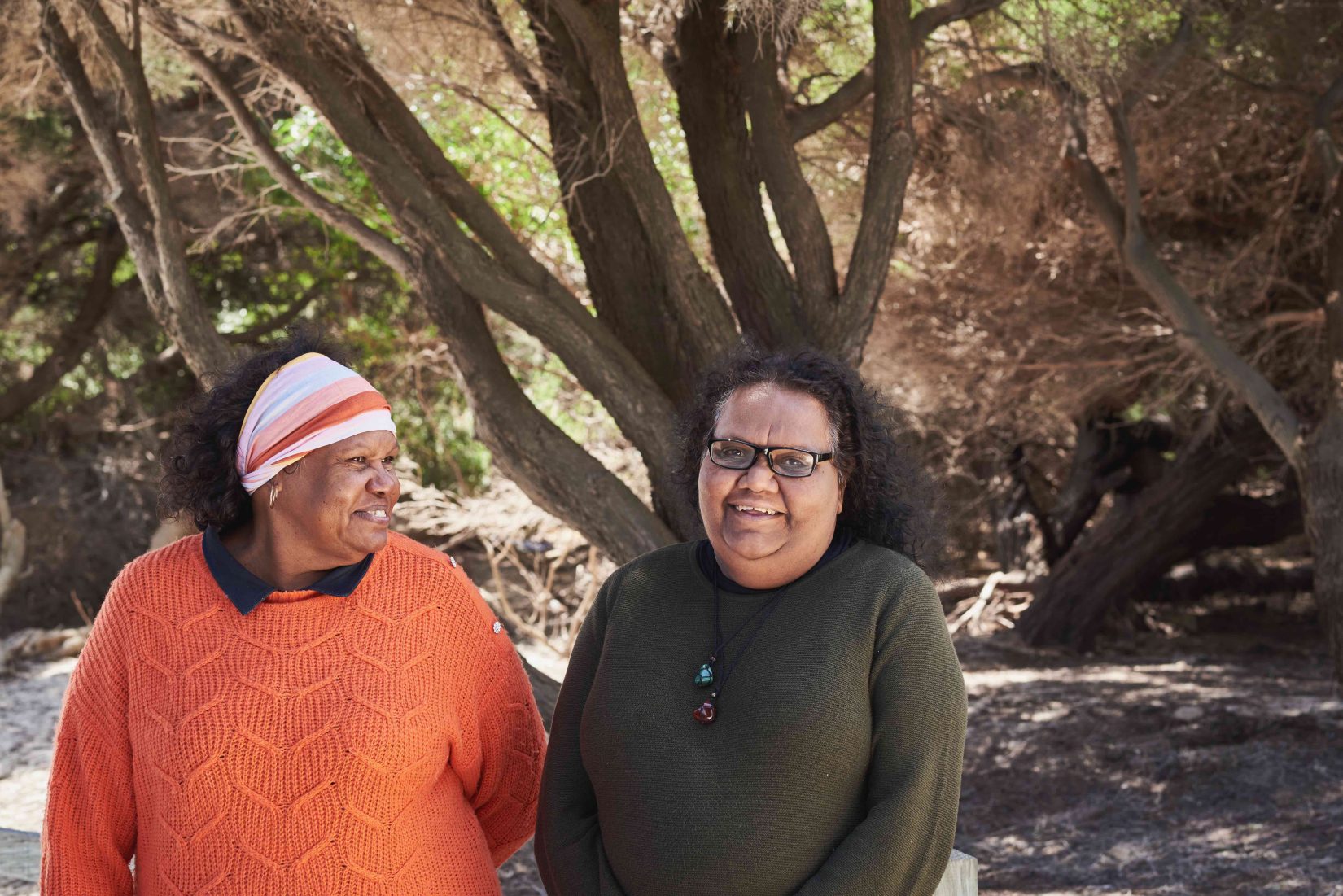 Cardabia, Lyndon WA, Australia
Town Beach, Exmouth WA, Australia
First Lights: Nyinggulu at Ningaloo will be presented as a part of the Jamba Nyinayi Festival at Cardabia Station on 19 April 2023. Further information on this event can be found here.
Further information on the Total Solar Eclipse, the Dark Sky Festival and planning your trip to Ningaloo and Exmouth can be found here. 
Hazel Walgar and Sonya Edney, First Lights – Nyinggulu (2023). Courtesy of the artists and Fremantle Biennale. Photo: Jarrad Russell.